Tech Startups Sylvera Rates Carbon Offsets – Sylvera Ltd., a London-based company that provides ratings for carbon offsets similar to credit scores, analyzing satellite images, 3-D laser scans and other data to estimate how much carbon is stored in trees. It crunches that information using machine-learning technology to grade the likely effectiveness of offset projects that plant or protect forests. The company has signed up clients including Delta Air Lines Inc., grain trader Cargill Inc. and consulting firm Bain & Co. since it launched in 2020.
Carbon credits are issued by projects that aim to benefit the climate in various ways, such as preventing deforestation or paying for less-polluting cookstoves in developing countries. Each credit represents a claim by the project that its work will remove a metric ton of carbon dioxide from the atmosphere or prevent a ton of emissions. But in reality, projects don't all deliver the promised benefits. Experts say variation in projects' climate impact isn't reflected in the price of offsets, which are bought and sold in private, unregulated markets.
The relevance of the market needs are currently referred on forestry credits, including the mangrove restoration projects, and to expand its coverage across the whole offset market.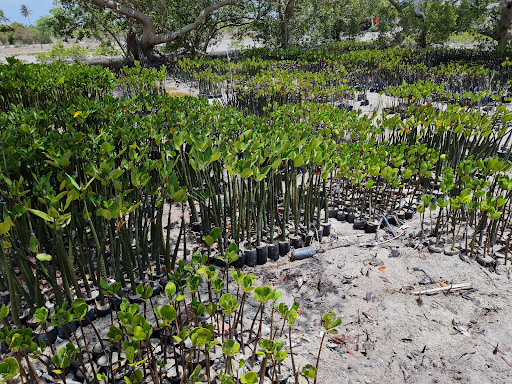 The emergence of ratings providers isn't the only indication that an influx of capital is changing the voluntary carbon market. Industry groups are devising common standards for best practice. Big financial companies are entering the fray with new price benchmarks and futures contracts.
Forestry projects can be graded based on these factors, and various certification standards and protocols exist, such as the Verified Carbon Standard (VCS), the Climate, Community, and Biodiversity Standard (CCB), and the Forest Stewardship Council (FSC) for sustainable forest management. These standards and protocols provide guidelines for assessing and certifying the carbon and environmental performance of forestry projects and it is extremely important to demonstrate the real result: Sylvera is providing this evidence in projects!
Tech Startups Sylvera Rates Carbon Offsets