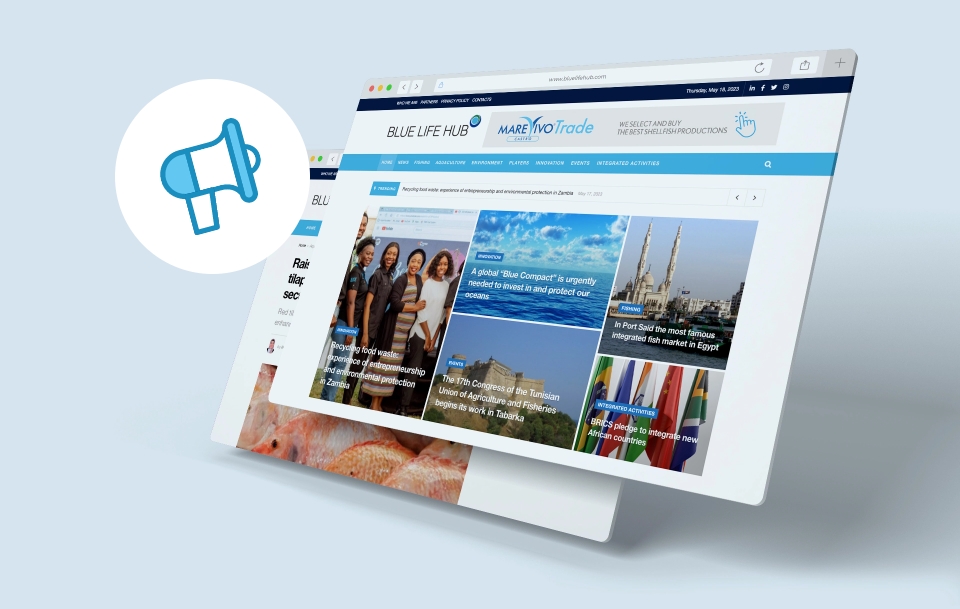 Advertising and promotion services
The blue economy magazine
Blue Life Hub's information always with you wherever you are. You can view Blue Life Hub content on various devices such as desktops, smartphones and tablets.
Discover our services to expand your business
Flexible marketing solutions to enable advertisers to best reach potential customers.
Benefits for the partner:
Reach a steadily growing audience
News, stories and your campaigns also reach the fishing industry via social media, creating moments of dissemination and discussion.