Tunisian-Egyptian-Algerian cooperation to target dolphin fishing
Tunisian-Egyptian-Algerian cooperation in the field of professional fishing of Dolphin fish (Coryphaena hippurus) in the port of Zarzis in Tunisia. The cooperation activity is supported by General Fisheries Commission for the Mediterranean (GFCM) of the Food and Agriculture Organization of the United Nations (FAO), it aims to protect and at the same time use the quite abundant dolphin fish populations found in the Mediterranean Sea. Dolphin fish known in the Med as lambuka; the name brings everyone together, Arabian and European, probably derived from the Sabir the ancient language of the Mediterranean Sea – an idiom spread along the coasts and between the populations that have sailed the waters of Mare nostrum.
The Mediterranean and the Black Sea are home to a very diverse fishing sector and host a wide variety of habitats and marine species. These species are caught using an extensive range of fishing gear and methods, with significant subregional and local variations. Catches are highly varied, and the structure of the regional fishing fleet is complex.
The GFCM aims to ensure the conservation and sustainable use of marine resources as well as the sustainable development of aquaculture. It also makes tireless efforts to support all Mediterranean countries on the socio-economic aspects and the relationships between the fishery operators around the Mediterranean and Black Sea.
This enormous diversity poses significant challenges for fisheries management, but one key aspect is to create opportunities to work together with fishers, scientists, experts and so on.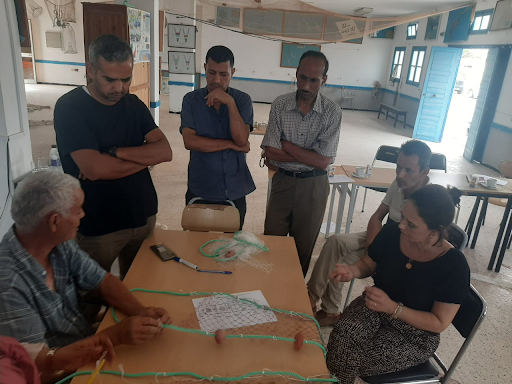 The Lampuka is famous for its rapid growth, reaching sizes from 4 to 20 kilograms after the second year of life and can be found along the coasts of Egypt, Libya, Algeria, and Tunisia and has certain fishing methods to collect these fish and certain places where it is found.
The Port of Zarzis in South of Tunisia represent a perfect example of fishing activities including the seasonal fishing of Lampuka with different gears, also including problem of sustainability of this fishing – with the local support of Dr. Raouf Besbes and Dr. Amina Besbes this meeting, training, field visit and above all sharing of experience was possible – involving people from Egypt, Tunisia and Algeria.
In order to support the conservation and sustainable catch of dolphin fish, GFCM provided the necessary resources, financial support, and expertise to work on an effective fisheries management plan – the most important tool to preserve the common shared marine resource in the MED.
This activity is considered a joint cooperation between Egypt, Tunisia, Algeria and Libya, and it is important to note that unfortunately, Libya has not been actively represented in this cooperative endeavor at the moment but hopefully for future common action (It is fair to say: Inshallah).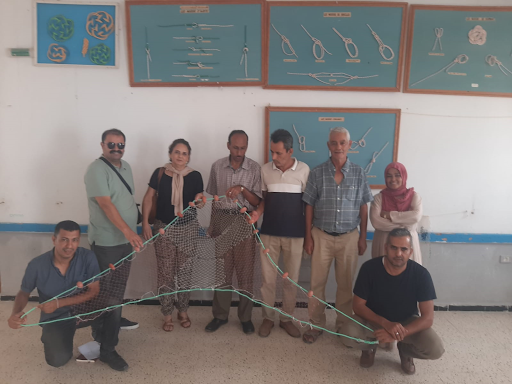 Tunisian-Egyptian-Algerian cooperation to target dolphin fishing