Sabir the language of the Mediterranean Sea – An idiom spread along the coasts and off the Mediterranean Sea, capable of connecting the different cultures, histories and populations that have sailed the waters of Mare nostrum.
If on the one hand, it is true that the language, the codified language, represents a unifying factor of a culture and a population, on the other it is equally true that the language, the spoken language, responds to the primary need to communicate by breaking the patterns and structured codes, building new idioms that respond to the primary purpose of communicating, of mediating, becoming a means of encounter between different cultures.
Some of these idioms have never become a true language, yet they have been used for centuries and codified languages possess the characteristic of describing a community.
If typical Mediterranean boats on the Italian coast are still called feluca and on the Arab coast ﻓﻠﻮﻛﻪ falu:ka; in turn from the Greek epholkion.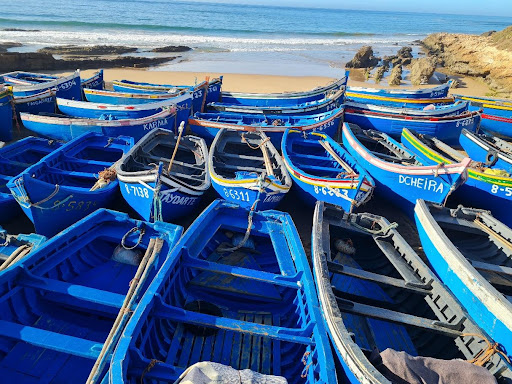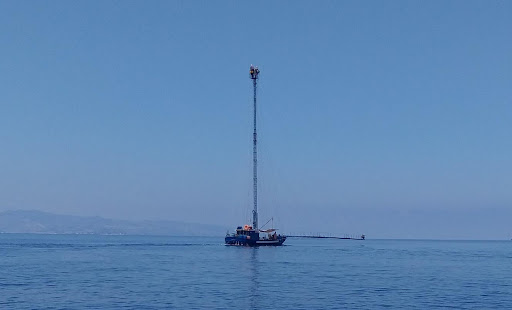 The typical beach fishing net has been called sciabica throughout the Mediterranean since the dawn of time.
A treasure trove of marine biodiversity, a source of livelihood and jobs for millions of people, the Mediterranean Sea has an ancient and intricate history, made even more extraordinary by the encounter of different cultures, histories and peoples who have crossed its waters and explored its depths.
From Marseille to Cartage, passing through Istanbul, Naples and Algiers, and from all the minor ports like Zarzis, Gela, Iraklio and Tricase Porto, where to date you can find testimonies, traces and a library in the Port Museum filled of elements of the Samir – https://www.portomuseotricase.org/en/home-gb/).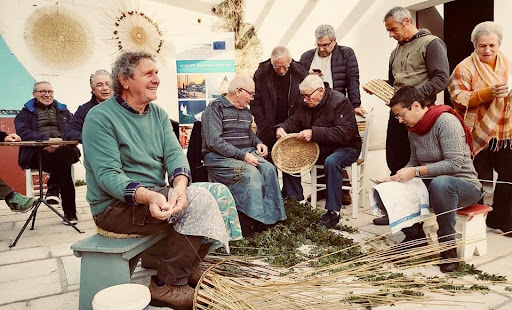 The language of the sea
The Mare nostrum has in fact represented for centuries the focus of intense commercial activity by sailors and fishermen from the coasts of Europe, Asia and Africa. But in the past, before English became an international language, how did people communicate and make themselves understood in all the Mediterranean ports? By speaking Sabir, the ancient language of the Mediterranean Sea, which allowed a Turkish fisherman to converse with an Italian trader, without the need for translators.
A necessary idiom, the Sabir, to anyone who wanted to travel to the Mediterranean ports, very useful especially on board of mixed crew boats, characterized by a very simple grammar and a mixture of terms from the Arabic, French, Italian and Spanish, whose practice is evidenced by a dictionary written in 1830 (Dictionnaire de la langue franque ou petit Mauresque).
For us, it is a further element of confirmation that the Mediterranean is a unique land, a land whose cities overlook different continents, a land with a unique culture to which we feel we belong deeply.
Sabir the language of the Mediterranean Sea