Nutreco Sustainability Project Manager in Nigeria to support catfish farmers – With an extremely fast growing population that is already in excess of 180 million people and a tradition of eating fish, Nigeria is a market that is widely recognised as offering considerable potential for aquaculture growth. Furthermore, the Nigerian government has increased its support of the industry in recent years by reducing the importation of frozen fish into the country. Together, these circumstances have encouraged farmers to both ramp up their production of culturally important African Catfish Clarias gariepinus.
As the global leader in the manufacture and supply of aquaculture feeds, Skretting has long supported aquaculture markets across Africa, ensuring the consistent availability of high-quality fish feed products. This commitment has been reinforced with the opening of dedicated fish feed plants in key strategic locations as well as through the expansion of feed exports across the continent and beyond. Some three years ago, this commitment was further augmented through the establishment of the Skretting Nigeria fish feed business and a new feed plant in Ibadan.
Because the strategy of Skretting and parent company Nutreco is to expedite progress in protein value chains by providing customers with innovative and sustainable nutritional solutions as well as the technical know-how to best apply this knowledge. As also expressed by Giovanni Serrini (General Manager of Skretting Italia) in an interview realized by Blue Life Hub on the occasion of the last edition of the international Expo Aquafarm in Pordenone (Italy), just talking about the development of aquaculture in the Mediterranean area and in Africa.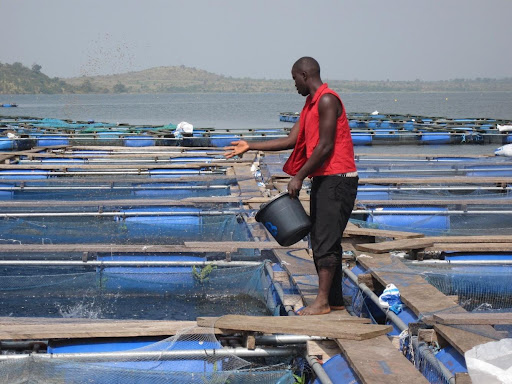 Technical support for farmers
"They believe it's magic. It's not magic – it's all down to implementing best practices."
Omoniyi Ajitoni, a Nutreco Sustainability Project Manager in Nigeria, is talking about a catfish farming project which hundreds more small farmers want to join – because of its extraordinary success.
The project is lifting Nigerian farmers out of poverty through increasing yield while decreasing feed costs, at the same time as introducing sustainable practices.
"The objective for the project was to improve best practice and improve environmental stability, and so improve profit performance," explained Omoniyi, who joined the project in 2017. "It's designed to deal with small-scale fish farmers, to make sure they do things right."
50 farmers were involved at the outset, and that grew to 800 in 2021. The average income per farmer has more than doubled during this period, with the profit margin increasing from 11% to 39%. Figures for growth rates and bodyweight in the fish are equally astounding.
"The project shows us that farmers are willing to learn when they are informed about helpful ideas," explained Anne Gaasbeek, Nutreco's Corporate Sustainability Manager. "Farmers have embraced the use of record keeping, stopped the use of harmful chemical in their pond, and introduced new feed and feeding techniques."
"We discovered that before the project they used chemicals like formalin," said Omoniyi. "We discouraged them from using them – some caused cancer – and stopped them using antibiotics."
"Also, record keeping is very important," added Omoniyi. "If they don't keep records they don't know if they are making profit or not. A lot of people want to participate in the project. Our target is to double the number of farmers involved this year."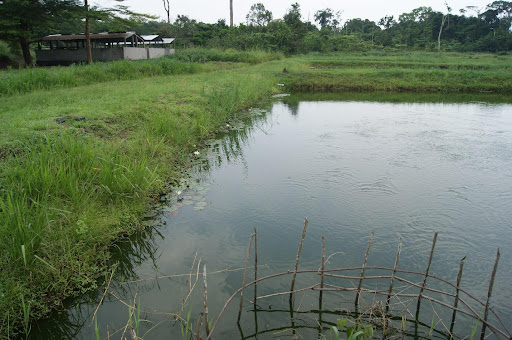 The Catfish Sustainability Project is a social intervention for catfish farmers funded by Skretting Nigeria and facilitated by the Justice Development and Peace Commission, Ibadan.
Between 2016 and 2021, 78.5% of trained farmers adopted at least two innovations, boosting profitability and an increase in catfish survival rates from 69% to 95%. "The adoption of a more responsible production system by the participating farmers has led to the production of healthy catfish for public consumption, with a positive effect on the health of both farmers and consumers, and environmental sustainability," explained Anne.
The project is delivered through 46 groups in the Oyo and Ogun States of Nigeria. Each group comprises 28 catfish farmers, working for the first time ever together as a cooperative. The groups are connected to form organised structures. "The structure helps farmers to cope better with some of the challenges that could have threatened or even completely closed down their businesses and livelihoods," said Omoniyi.
"Our group has brought progress to our lives," said Mr Oyewole Nurudeen Alaba of the Popo waterside catfish farmers group in Ilora "Initially, we never saw the need for a group/cooperative, but now, members benefit from financial support and other things from the cooperative group to support our business."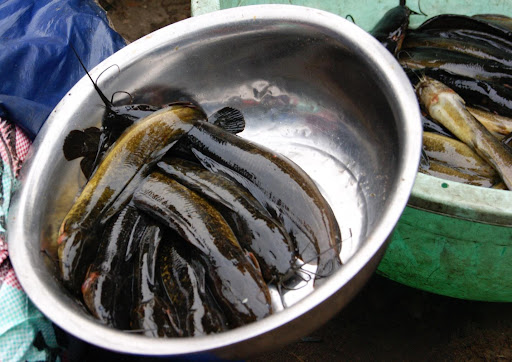 Increasing yield while decreasing catfish feed costs in Nigeria
"I have been a fish farmer since 2001, but we formed a group and joined the Catfish Sustainability Project in 2019," said Mr Solomon Oghenejakpo of the Greenleaf farmers' cooperative in Ibadan. "Due to trainings from JDPC/Skretting team, we were more enlightened on catfish farming and it became a more profitable business. Due to the project intervention, group members have been able to acquire some assets and achieve even better things, which was previously difficult for us, even with the many years of catfish farming. The access to revolving input has greatly improved the profitability of the business."
Nutreco Sustainability Project Manager in Nigeria to support catfish farmers