Aquaculture species diversification is a strategic approach used in the aquaculture industry to enhance sustainability, reduce risks, and meet the growing global demand for seafood.
However, successful diversification requires careful planning, knowledge of the specific requirements of each species, and the development of appropriate production techniques.
To effectively capitalize on the economic benefits of aquaculture diversification and marketing opportunities, it's important to conduct thorough market research, develop strong branding and marketing strategies, and ensure that your products meet quality and sustainability standards. Dentex dentex is a perfect example of the diversification actions putted in place by the aquaculture leading companies in Croatia and Greece and looking for the market in Europe and for the premium markets around the globe.
Info about Dentex dentex in nature:
Known as Dentex or Common Dentex, is a warm-water marine species that has gained attention in aquaculture due to its culinary value and market demand, particularly in the Mediterranean region.
Dentex is a carnivorous fish species belonging to the Sparidae family and it can reach sizes of up to 1 meter in length and weigh several kilograms. In aquaculture, they are typically harvested at a smaller size for market: 500 gr up. Dentex dentex is autochthonous fish in the Mediterranean Sea and the eastern Atlantic Ocean, from the Bay of Biscay to the Canary Islands. It is also found in the Black Sea and the waters around the Azores.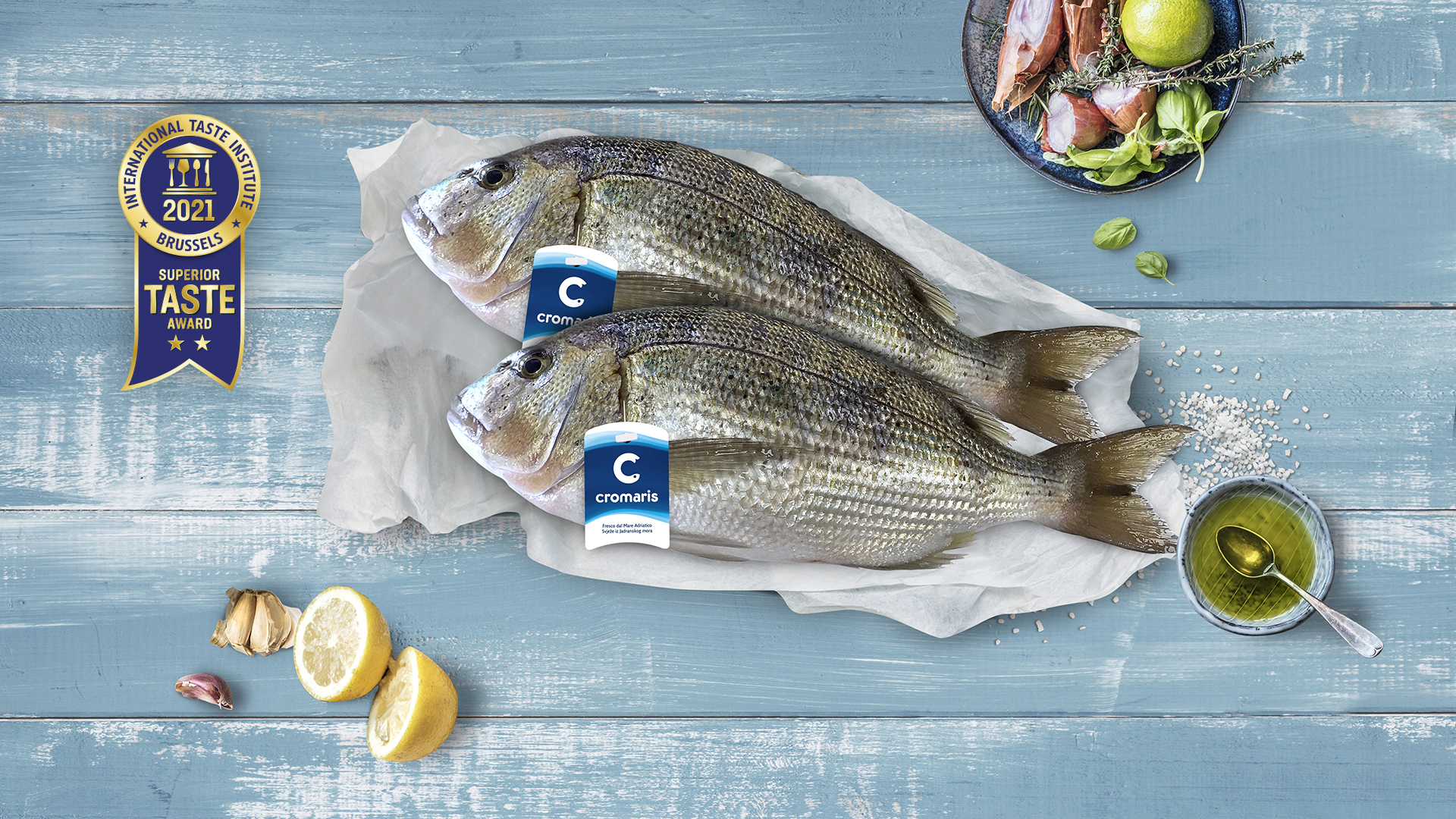 Info about Dentex dentex in aquaculture:
Dentex is well-suited for aquaculture in regions with warm water temperatures, typically between 18°C and 24°C.
It can be farmed in coastal areas, where it benefits from the availability of marine or brackish water – the specie has a relatively long life cycle and slow growth rate.
Dentex dentex as a gonochoric species with bisexual juvenile phases.
In recent times, it has become possible to control and lengthen the spawning period for the purpose of improving production management. Embryonic and larval development has been achieved.
During the larval and juvenile periods, Dentex dentex exhibits aggressive behaviour and high sensitivity to stress,and is prone to high mortality rates due to a number of pathological processes (systemic granuloma, epitheliocystis, vibriosis and etc.).
Grow-out facilities for Dentex dentex can include sea cages, or recirculating aquaculture systems (RAS). These facilities must provide suitable water quality, space, and appropriate feeding regimes to control and promote growth that represent a critical farming aspect.
Dentex farming Challenges:
Dentex dentex aquaculture faces challenges such as slow growth rates, temperature sensitivity, disease susceptibility, absence of a species-specific feed and the need for specialized hatchery techniques, different from the common practice based on sea bass and sea bream.
Concerning the marketing and certification, Dentex dentex is highly valued in Mediterranean cuisine for its delicate, white, flaky flesh and excellent taste. It is often marketed as a premium seafood product.
Some Dentex dentex aquaculture companies in Greece and Croatia seek certifications like organic or ASC (Aquaculture Stewardship Council) to promote sustainability and market their products to environmentally conscious consumers.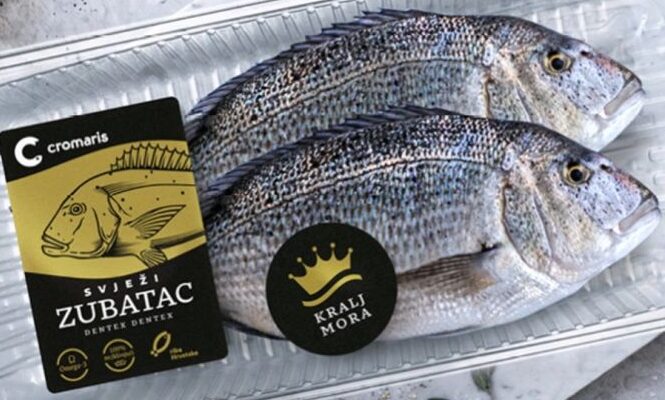 Marketing best practice in Europe:
Cromaris the Croatian leading company of mariculture in Europe introduce the Dentex branded as "The true King of the Sea in modified atmosphere packaging MAP, preserving its freshness and inviting the customers to explore the convenience of a descaled and gutted delicacy that's both easy to prepare and extraordinary to taste. The slogan is: Elevate your meals effortlessly with every bite celebrating the essence of the Adriatic.
Cromaris Dentex, has also been awarded the distinguished Superior Taste Award for 2021. This prestigious award is given by the International Taste Institute in Brussels to products that meet the strict criteria of a jury made up of the most respected chefs from all over Europe.