"Be an ambassador" for sustainable development, an initiative dedicated to Egyptian youth – Sustainable development is considered the only way to improve the quality of life of the Egyptian citizen and enhancing his standard of living by reducing poverty in all its forms, eliminating hunger, providing an integrated system of social protection, providing education and ensuring its quality, improving infrastructure, improving the civilized appearance, controlling population growth, enriching cultural life and developing digital skills. 
Achieving sustainable development requires through capacity building of youth and people entering in the job, in addition training of trainers actions (ToT) are crucial, with a focus on developing modern environmental thinking and the concept of equitable and inclusive sustainable development, as well as introducing the importance of commitment to the UN Sustainable Development Goals and the concepts of Green Economy, Smart Cities and Circular Economy.
This is what the 'Be an ambassador' initiative does, which aims at education and empowerment through spreading awareness and training of young Egyptians to achieve Egypt's Vision 2030, as it strives for national capacity building for young people aged 18-35 in the field of sustainable development, through a series of training courses for various sectors in cooperation with different stakeholders.
In addition to discussing the enabling policies for employment, the opportunities and challenges Egypt faces in achieving the full and just Sustainable Development Goals and the Egypt 2030 vision, the role of various governmental institutions and community groups, including universities, research centers, the private sector, civil associations, the media, youth, women and people with special abilities in achieving the Sustainable Development Goals.
The Initiative uses multiple training tools including special manuals and guidelines that include technical axes, concepts and terminology related to sustainability, relying heavily on interactive and experiential learning that relies on motivation and simulation tools.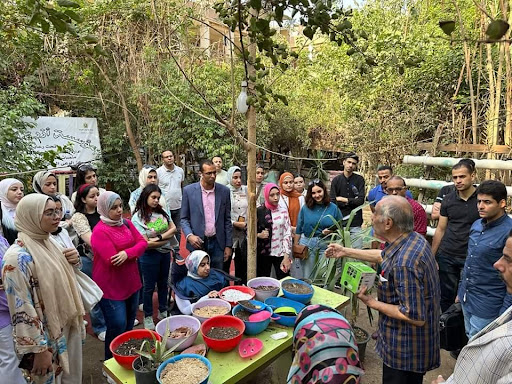 Advantages of being an ambassador
The initiative is characterized by the Egyptian Government effort to qualify human cadres capable of leading development actions and particularly including youth from all Egyptian governorates, in order to spread development awareness in all Egyptian regions  is a key pillar of Egypt's Vision 2030, as well as the direction of the state and its efforts to localize the Sustainable Development Goals at the governorate level.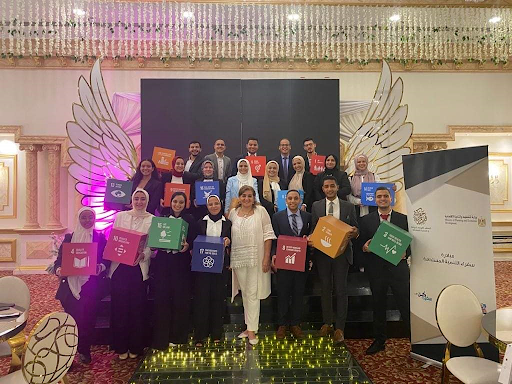 The beginning of the initiative
The 'Be an ambassador' initiative started in 2017 as an idea to raise young people's awareness of sustainable development; the preparation of the initiative took three years, to prepare the educational platform, educational actions and teaching materials that will be used in the initiative; the initiative was launched in 2020.
Stages of the initiative
The initiative was built on five main pillars, which were gender equality, the inclusion of disadvantaged people, the sustainability of the initiative, the idea of networking covering all governorates of the republic and 24 public and private universities, as well as preparing a training manual for the initiative and a guide focused on the governance and the sustainable development.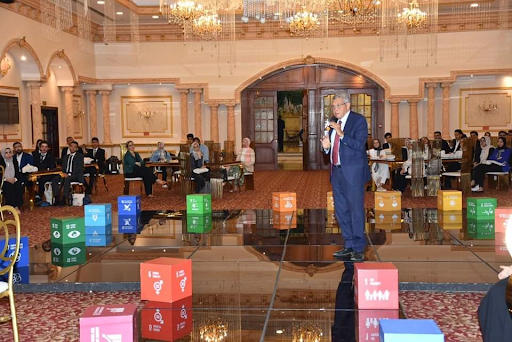 "Be an ambassador" for sustainable development, an initiative dedicated to Egyptian youth