Ecotourism, Ocean Literacy and scientific research
Malta and its natural heritage
The Maltese Islands offer extraordinary places to visit, both from a historical and a naturalistic point of view. Despite the human exploitation of the natural resources and the territory, there are still corners of paradise with breath-taking scenery and crystal clear waters that can be enjoyed. The majestic cliffs of Malta and Gozo, the transparent waters that take on extraordinary colours depending on the seabed, make these islands fascinating and unique. The Maltese islands represent the most important nesting sites for some imported species of seabirds such as the endangered Yelkouan shearwater (Puffinus yelkouan)and also host endemic marine animal and plant species of particular importance.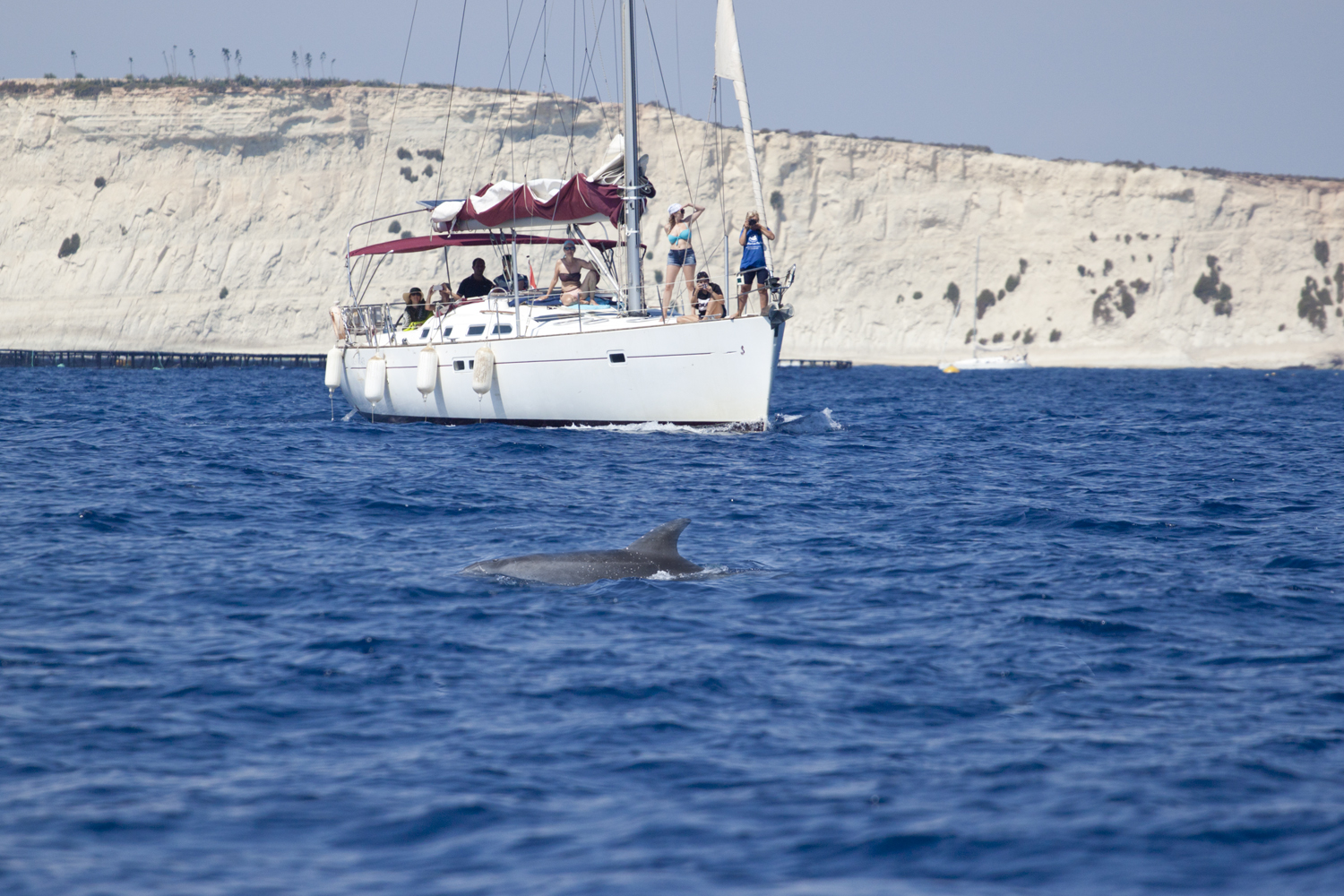 Ecomarine Malta
EcoMarine Malta was established in Malta in the 2018 after 20 years of experience of the founders, Patrizia and Giovanni, in Italy. EcoMarine offers sustainable boat experiences respectful of nature and useful to learn how to protect the Ocean. On board, an expert biologist will always guide our guests on a journey into nature and knowledge. Eco Marine Malta wants to allow people to experience a profound connection with nature: EcoMarine Malta is conducting an independent research on the Maltese bottlenose dolphin population. Data and results will be shared with the public and scientific community to increase knowledge and help define more effective conservation plans for the species. Moreover,EcoMarine Malta promotes knowledge and awareness through ocean literacy programmes in schools and the local community.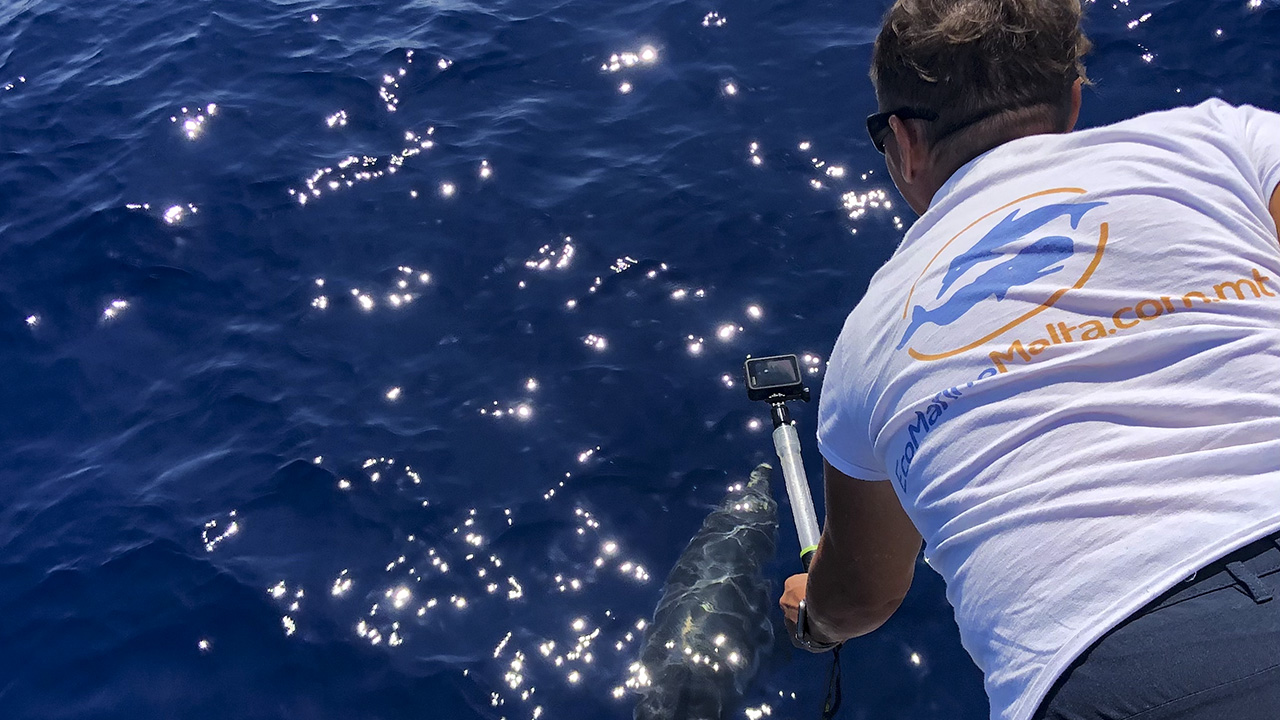 Scientific tourism and scientific activities, citizen science and message for future generation
Marine wildlife tourism, defined as "any tourist activity with the primary purpose of watching, studying or enjoying marine wildlife" by Masters in 1998, has a potential to provide significant benefits to local communities and ecosystems when it is carefully managed. Environmental education and ocean literacy are two major components of wildlife tours, which help individuals relate to a place or a resource. The educational value of marine life watching is a powerful tool, where the objectives are to raise awareness and encourage behavioural changes that support the conservation of marine life.
Whale/dolphin Watching as a platform of opportunity
Studying dolphins and whales requests complex logistics and expensive equipment, due to the highly mobile nature of the species and to the long time spent underwater. Whale/dolphin watching activities represent a platform of opportunity which can provide a significant and valuable source for data on whales. Therefore, data collection collected during whale watching might have a significant impact on research and conservation efforts.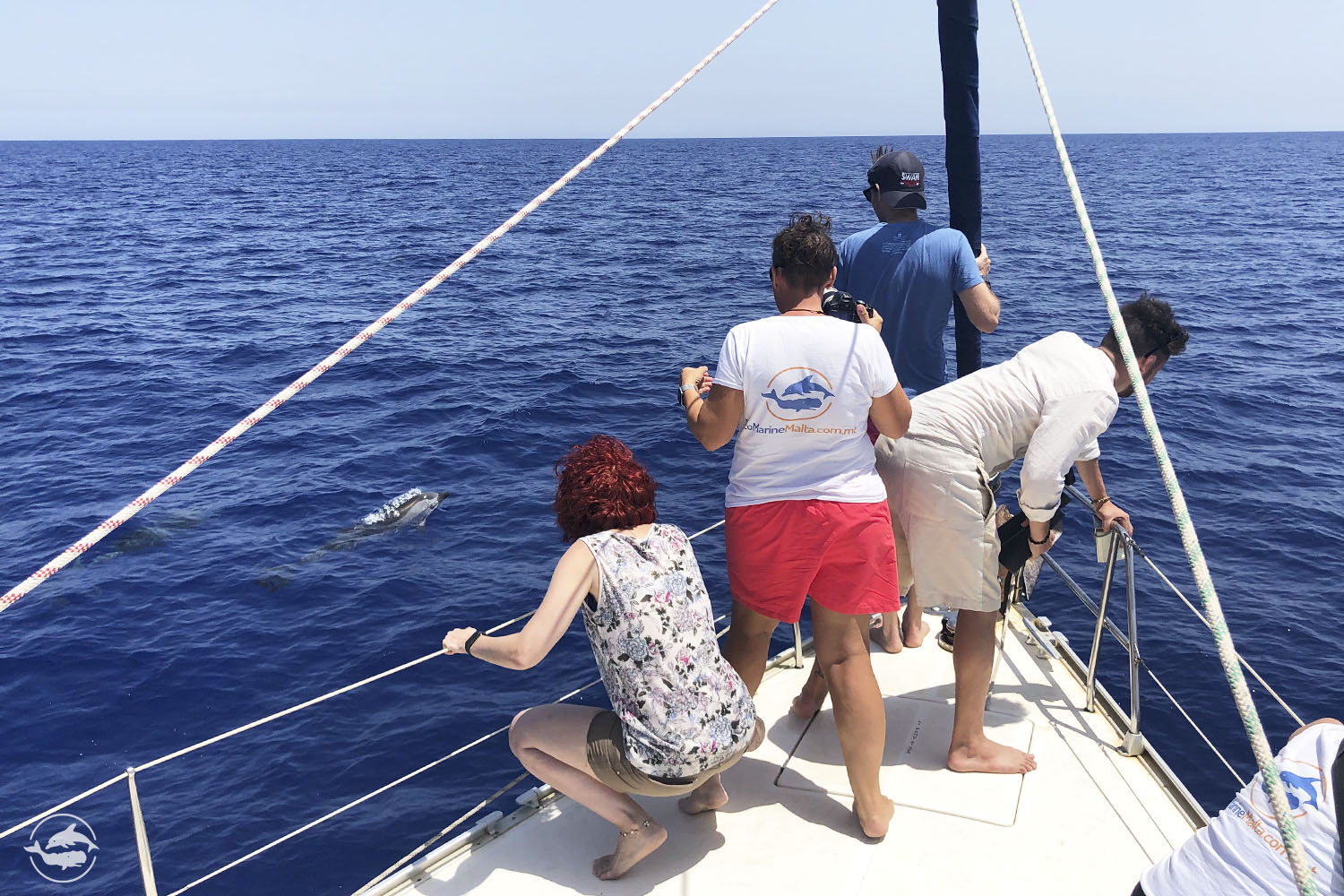 In addition, a well performed study which makes use of such platforms may lead to reliable ecological models and give important useful data on dolphins and whales ecology. Whale/dolphin watching has contribute to research since the early 1970s by involving the scientist, tour operator and the tourists Nowadays there are Several examples of citizen science programmes that include photo-ID, acoustic monitoring and behavioural data collection carried out onboard marine life watching vessels.
Apart offering sustainable boat tour and conducting self funded opportunistic research EcoMarine Malta does perform scientific research project in behalf of third parties. In 2022 EcoMarine Malta team developed on behalf of the Environment Resource Authority the Long-Term Monitory Strategy for the Marine Mammals and Reptiles in Maltese waters and conducted a study on behalf of the Department of Fisheries to study the interaction between fisheries and bottlenose dolphins in Maltese waters.
"I'm thrilled to share with you the news of the High Seas Treaty, which was recently signed in New York after nearly two decades of negotiations. As a result of this treaty, now we have a comprehensive strategy for action on climate emergency, biodiversity loss and preserving life on Earth.
The signing of the treaty is one example of what can be achieved when people come together and ask for change. The momentum is building and we have every reason to be optimistic about the future. We need to continue work together and take the necessary steps to ensure that future generations inherit a liveable planet."
Patrizia Patti, founder of EcoMarine Malta.
Ecotourism, Ocean Literacy and scientific research