The African Continental Free Trade Area (AfCFTA) presents opportunities in Africa's fish and agro-food industries – The Free Trade Area (AfCFTA) is expected to open up promising opportunities in the agriculture and agro-processing sector, according to a recent report by the World Economic Forum.
The AfCFTA is one of the flagship projects of Agenda 2063: The Africa We Want. It is a high ambition trade agreement, with a comprehensive scope that includes critical areas of Africa's economy, such as digital trade and investment protection, amongst other areas. By eliminating barriers to trade in Africa, the objective of the AfCFTA is to significantly boost intra-Africa trade, particularly trade in value-added production and trade across all sectors of Africa's economy.
Officially launched in 2021, AfCFTA creates a single market projected to grow to 1.7 billion people and US$6.7 trillion in consumer and business spending by 2030. The preferential trade agreement is anticipated to increase international exports and intra-African trade, unlocking opportunities for local and global businesses to enter into and expand throughout new markets across the continent.
By 2030, intra-African agricultural trade is projected to increase by 574% if import tariffs are eliminated compared to a scenario without the AfCFTA.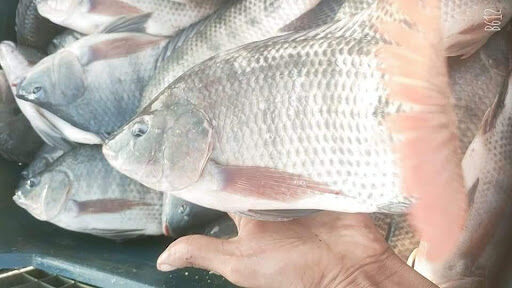 Investment Opportunities in Africa's Fish and Meat Industries: Exploring the Potential for Growth and Trade
According to the report, the fish and meat industries in particular have promising potential for investment. As incomes rise, both industries are expected to see an increase in overall demand, providing an opening to scale production and increase trade in processed goods. Demand for fish is outpacing local supply, growing at around 4% annually for the past 10 years, and consumption of meat is also increasing. While production of beef is widely dispersed across the continent, meat processing is concentrated in a few countries. This presents a significant opportunity to scale up the production of processed meats such as sausages and canned meats to meet the rising local consumption. Southern Africa has stronger trade relationships within the beef industry, but the AfCFTA will open up opportunities for Northern and Western African countries to join.
Africa's wide range of climates, high percentage of arable land and counter-seasonality to the northern hemisphere all contribute to the competitiveness of the sector. Agro-processing specifically has unique strengths for investors and African countries alike. It is described as the most important sub-sector of manufacturing because of the greater stability of world prices for processed agricultural products compared to raw products.
Increased intra-African trade through the AfCFTA will help reduce dependency on foreign agricultural inputs with positive effects for continental food resilience. Each region has natural advantages that, if better coordinated to benefit African partners, can help create full regional value chains. For example, South Africa's integrated value chain, from inputs, equipment, packaging and specialised logistics to marketing and retail, is an example for other African countries, and showcases the potential for investment in this sector in conjunction with the AfCFTA.
The report also identifies potential for new businesses to meet the input and infrastructure needs of the agricultural sector. A major obstacle to expanding agro-processing is the requirement for more local production of inputs. For instance, high costs and reliance on imports for fish feed are significant barriers to scaling up fish production. Establishing regional hubs can facilitate intra-African trade of fish feed and enable growth within the currently fragmented market of small producers.
For agriculture more broadly, there is also a need for inputs and infrastructure to sustain higher levels of trade. According to a McKinsey report, for Africa to realise its agricultural potential, the continent will require an 800% increase in fertiliser application for main nutrients, a $65 million-plus investment in irrigation and more than $8 billion in investment for storage through local warehouses. Companies are already finding these areas to be lucrative opportunities to develop value chains across the continent.
The African Continental Free Trade Area (AfCFTA) presents opportunities in Africa's fish and agro-food industries