Seaweed: Sustainable future – Seaweed is an abundant species on every coastline in the world and rapidly grows. It doesn't require fresh water, fertilizers, or heaps of manual labor either—just a little bit of ocean water. What's more, is seaweed combats ocean acidification (a sign of climate change), encourages biodiversity, and harvesting it doesn't require you to remove the entire crop; instead, you're essentially cutting the grass.
Local communities benefit, too, from seaweed farms since they provide employment opportunities to coastal communities that have been hit hard by climate change and overfishing. And when all is said and done, material developed from this ocean super-algae will naturally degrade in less than two months.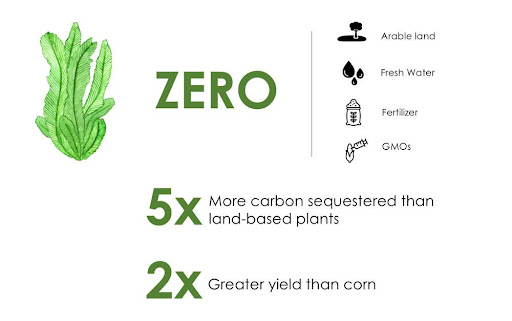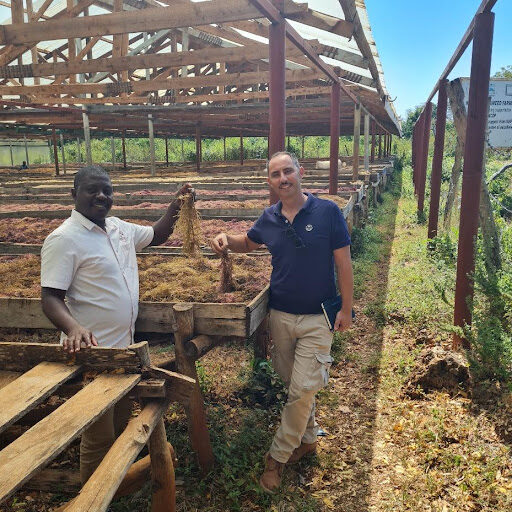 Could seaweed replace plastic films in packaging?
Several projects and start-ups already developed industrial processes to use seaweed as a novel base for bioplastics and the production of compostable replacements for thin-film plastic out of seaweed.
The most common process is based on the lactic acid production (and in turn its polymer polylactic acid (PLA). Poly(lactic acid) (PLA), one of the well-known eco-friendly biodegradables and biobased polyesters, has been studied extensively and is considered to be a promising substitute to petroleum-based polymers.
The uses seaweed-derived material that is bio-based and designed to be carbon-negative, meaning it removes carbon from the environment when it's made rather than adding to it. By matching the strength and performance of traditional plastic bags, the bag fits into existing supply chains without needing any new infrastructure. Sway's flexible packaging solution technically outperforms petroleum plastic, too.
Usually, plastic alternatives fail to catch on for various reasons. Cost is a big one since no one will want to switch to anything more costly than the ever-affordable plastic. For manufacturers, a material that requires entirely new machinery or systems is a huge undertaking. And aside from that, whatever gets used has to be durable and look good. Nothing quite ticks all the boxes, so brands continue to use plastic despite the fact that our planet is swimming in it.
There's a Mystery Ingredient in Your Ice Cream
Most of us probably don't read the label on our favorite carton of ice cream but if we did, we might be surprised by the indecipherable ingredient found among the milk, cream, eggs, and sugar: carrageenan.
Food-grade carrageenan is an additive derived from red seaweed that is generally recognized as safe by the FDA. In certain (typically high-fat) foods like ice cream, it thickens, binds and stabilizes, a.k.a. keeps ingredients from separating. It's also what gives your scoop a smooth consistency, and in packaged and low-fat foods, it makes them taste better.
It's found in many dairy products (yogurt, chocolate milk), non-dairy milks (soy, coconut, and almond), whipped cream and coffee creamer, canned soups or broth, frozen meals, nutritional bars and drinks, as well as some deli meats.
Agar-agar production facts
Agar, also called agar-agar, gelatin-like product, extracted from the Division Rhodophyta or the red algae. Some species of these seaweeds are Gracilaria, Gelidiella, Gelidium, Pterocladia, and Laurencia.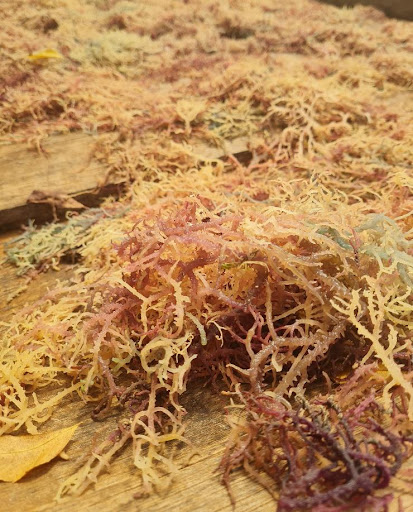 Best known as a solidifying component of bacteriological culture media, it is also used in canning meat, fish, and poultry; in cosmetics, medicines, healthy human diet and dentistry; as a clarifying agent in brewing and wine making; as a thickening agent in ice cream, pastries, desserts, and salad dressings; and as a wire-drawing lubricant.
Complete agar production involves two steps although agar produced after the first step is readily utilizable.
The first step involves washing of the freshly harvested seaweeds in freshwater. The seaweeds are dried to about 10% moisture, either by sun-drying or oven-drying. Bleaching and removal of salts is done on the seaweed samples with intermittent washing with freshwater and seawater. The samples are sun-dried once more to about light-brown colour. These are boiled (30 min to 1 h) then strained using cheesecloth. The mixture is poured into trays and allowed to freeze while in cold storage. The crude extract is then thawed and cut into agar strips ready for use in several food recipes and trade.
The second step involves the refining of the crude agar into high-grade, high-quality purified form. This is achieved by subjecting samples of the crude agar to basic/alkaline solutions (3-5%); the samples are allowed to stand at room temperature for three days. The samples are then washed with water. The residual alkali present in the solution is neutralized with dilute acids (i .e., 0.01 % HCI), washed with water and dried. Basically, the refining of agar means the reduction, if not removal, of sulphate to levels of about 0.02-0.3%.
The entire process is both complex and expensive and should take place within a processing plant. The purified form is particularly used for bacteriological culture, biotechnology, genetic engineering, and specialized medical diagnosis (reaches very high prices).
Seaweed: Sustainable future