Sea Cucumber Aquaculture: Unlocking the Potential for Blue Economy, Global Warming Mitigation, and Conservation of Wild Populations
Sea cucumber aquaculture holds significant potential for contributing to sustainable blue economy development and the conservation of wild populations. This potential can be realized through a comprehensive approach that incorporates responsible farming practices, the use of best technologies, and collaboration among stakeholders. Integrating sea cucumber with other aquaculture species, such as abalone, oyster, shrimp, fish, and seaweed, offers environmental advantages such as waste utilization, nutrient cycling, environmental enhancement, space optimization and economic diversification. These integrative approaches promote sustainable and efficient aquaculture operations, resulting in reduced environmental impacts and increased economic benefits.
The seabed hosts a vast array of marine organisms, including the elusive and highly valued sea cucumber. Resembling its namesake vegetable, the sea cucumber belongs to a group of spiny creatures known as echinoderms. These fascinating organisms play a crucial role in filtering sand while inhabiting the seagrass beds and coral reefs. Sea cucumber stands out as one of the most prized and expensive marine organisms due to its demand and scarcity.
Sea cucumber populations worldwide are being heavily exploited, resulting in overfishing and depletion of their stocks. This is primarily driven by the rising demand for sea cucumbers in Asian markets, where they are highly valued for their culinary and medicinal properties. Inadequate regulations, overharvesting, and unsustainable fishing methods in many countries have played a role in the decline of wild sea cucumber populations. Furthermore, the lucrative nature of sea cucumbers has led to the prevalence of illegal, unreported, and unregulated (IUU) fishing practices, exacerbating the depletion of stocks and undermining conservation efforts.
To address this issue, several countries have implemented fishing restrictions and regulations. These measures encompass catch limits, seasonal closures, minimum size limits, and fishing gear restrictions. Their purpose is to safeguard remaining populations, facilitate stock recovery, and promote sustainable fishing practices. As wild stocks continue to decline, there has been a growing interest in sea cucumber aquaculture and sustainable sea cucumber farming practices contribute to the conservation of wild populations and reduce dependence on wild-caught sea cucumbers.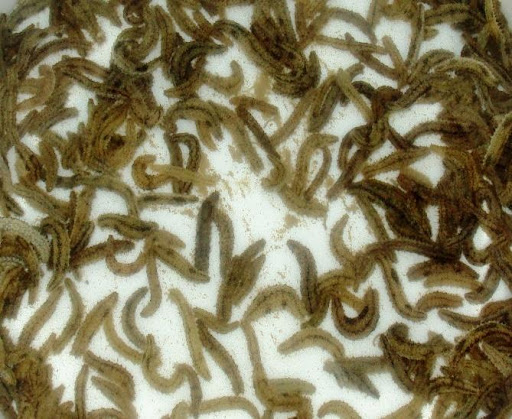 Economic and Environmental Benefits of sea cucumber Aquaculture
Sea cucumber aquaculture offers significant economic and environmental benefits, making it a valuable practice to consider. From an economic standpoint, sea cucumber aquaculture creates new opportunities for income generation and employment, particularly in coastal communities. This is especially important in regions where wild sea cucumber populations have declined, providing an alternative and sustainable source of livelihood for fishermen and farmers. Additionally, the development of sea cucumber aquaculture contributes to the growth of the blue economy, which encompasses a range of marine-based industries, thereby promoting economic resilience and diversification.
In terms of environmental benefits, sea cucumber aquaculture implemented within an Integrated Multi-Trophic Aquaculture (IMTA) system plays a crucial role in enhancing the marine environment. Sea cucumbers have the ability to feed on organic wastes such as uneaten feed and faeces, effectively utilizing and recycling these materials. By doing so, sea cucumbers contribute to the removal of excess nutrients from the sediment, reducing the risk of eutrophication, promoting biodiversity and water quality improvement. This process not only benefits the sea cucumber farm but also has positive impacts on the overall health and balance of the marine ecosystem.
Carbon Sequestration: Sea cucumbers play a dynamic role in carbon sequestration by enhancing seagrass growth and consuming organic matter on the seafloor. This process enhances the carbon storage capacity of coastal ecosystems. By promoting sea cucumber aquaculture, there is potential for increasing the population density of sea cucumbers and their contribution to carbon sequestration, mitigating global warming, and supporting climate change adaptation efforts.
Nutrient Cycling: Sea cucumbers are efficient recyclers of nutrients. They help maintain a healthy marine ecosystem by consuming organic waste and recycling nutrients back into the environment. By cultivating sea cucumbers in combination with other aquaculture systems, organic waste from feed and faeces can be efficiently processed into a high value sea cucumber biomass. This reduces nutrient pollution and promote nutrient cycling, contributing to the overall health and productivity of coastal ecosystem.
Ecosystem Restoration: Sea cucumber aquaculture can play a vital role in ecosystem restoration, especially in areas where wild sea cucumber populations have been depleted due to overfishing or habitat degradation. By introducing cultured individuals into appropriate marine habitats, it becomes possible to replenish depleted populations and restore ecological balance. This restoration process can have significant positive impacts on other species and ecosystem functions, leading to enhanced biodiversity and improved ecosystem services.
Reduced Pressure on Wild Populations: The cultivation of sea cucumbers through aquaculture reduces the reliance on wild populations for commercial purposes. This alleviates the pressure on natural stocks, allowing them to recover and maintain their ecological functions, contributing to the conservation and preservation of marine ecosystems.
Sea Cucumber Aquaculture: Unlocking the Potential for Blue Economy, Global Warming Mitigation, and Conservation of Wild Populations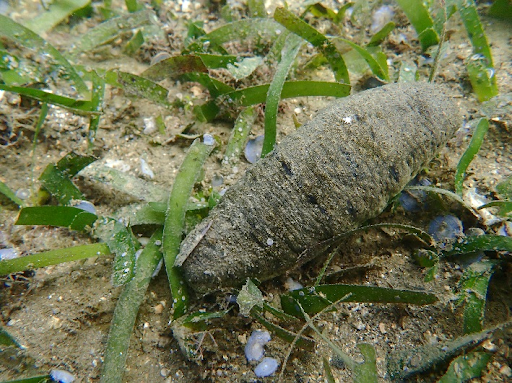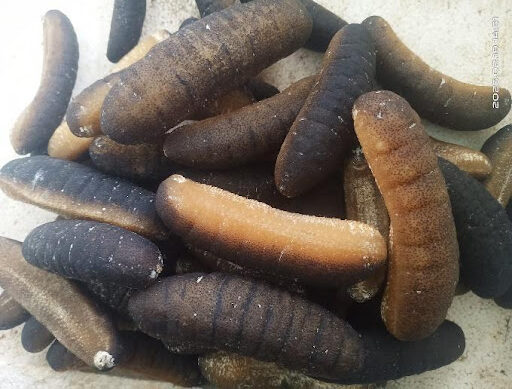 Sea cucumber juvenile growing in the coastal lagoon and the end product
Sustainable Sea Cucumber Farming
A best practice comes from Australia, Asia, and African Countries also (Tanzania, Madagascar) where through the action of several projects, a sustainable sea cucumber protocol of farming has been established. A crucial aspect include advanced hatchery technology tailored to specific site requirements, as well as optimal farming techniques encompassing breeding, feeding, and husbandry practices. By leveraging the best available technology, nowadays is possible the enhancement of the productivity and economic viability of sea cucumber farms.
Seacucumber Consultancy, in Australia have shown that: "with technical expertise, we could expect a return on investment within three to four years, accompanied by an Internal Rate of Return (IRR) exceeding 50% based on the scale of operation".
Overall, Seacucumber Consultancy's implementation of clean and green Australian technology in sustainable sea cucumber farming provides clients with economically rewarding solutions while supporting the conservation and restoration of sea cucumber populations, while also promoting the growth of the aquaculture industry. link
Sustainable Sea Cucumber technical curiosity on reproduction and hatching
The real challenge for researchers and aquaculturists were to develop large scale breeding and rearing methods for seacucumber (Holothuria sp.) for commercial culture and/or restocking. Wild collected sea cucumbers were initially difficult to spawn, but after a period in earthen ponds or seabed pens could be induced year-round, using temperature changes, emersion, treatment of water with UV light, and addition of dry phytoplankton. Numerous batches of larvae were reared to and to larger sizes using simple hatchery methods.
Juveniles produced in indoor hatchery tanks (mostly below 3 mm in length) were nursed outdoors to a few grams, or tens of grams, in two or three stages. Nursery methods were tested in different kinds of tanks, earth ponds (sometimes using fine-net bags or hapas), larger bag nets and pens inside ponds, and in the sea using various seabed cages, covers and pens. Both monoculture and polyculture nursery trials (with the shrimp, Penaeus monodon, or the babylon snail, Babylonia areolata) were carried out.
Nursed juveniles were grown out in ponds, pens and cages. Growth was often rapid, in the range of 1-3 g/day. At best, growth in a pond from 30 to 300 g took only 3 months. Hatchery-produced seacucumber from ponds were spawned at less than one year of age, and several batches of their progeny were produced. Big pens (up to 2 000 m2) were built in marine protected areas and stocked with hatchery-produced seacucumber, to test their potential as alternative income sources for local fishermen. Pens proved cheap and effective for broodstock ripening and for ongrowing.
Constraints to commercial culture include low prices paid by dealers, the large area needed for nursery and growout (growth often slows down or stops when stocking densities exceed about 150-300 g/m2), high variability in survival rate at many stages, predation pressures (including by shrimp), the need to guard pens against theft and problems of pond management. Positive factors include the wide temperature and salinity tolerance of seacucumber, ease of containment, good growth in ponds and pens without added feed and the belief that seacucumber may help clean the pond floor or seabed of organic wastes from other aquaculture activities.
Natural recovery of overfished sea cucumber populations may be delayed at different stages in the life cycle. This needs to be better understood to design and test possible interventions worldwide, which might include restocking with hatchery produced juveniles.
Sea cucumbers play a crucial role in marine ecosystems, contributing to the overall health and stability of the environment. The danger of sea cucumber extinction exceeds all perceptions due to the important role it plays in preserving the marine environment. Therefore, the inevitable disappearance of sea cucumbers can result in a significant imbalance, leading to numerous environmental disasters.
Sea Cucumber Aquaculture: Unlocking the Potential for Blue Economy, Global Warming Mitigation, and Conservation of Wild Populations