Recycling food waste: experience of entrepreneurship and environmental protection in Zambia – These residues return to the life cycle again, by the pure forces of nature, so perhaps humans should learn from nature ways of getting rid of the products of their human activities that affect nature extremely and sometimes destructively. In fact, not taking advantage of these wastes or residues and trying to get rid of them by burning or stacking in landfills is also an economic loss as well as an environmental loss.
Circular economy offers opportunities to eliminate waste and pollution, circulate products and materials at their highest value, and regenerate nature. Zambia, like other countries, is facing a food crisis despite producing abundant food because much of its food actually goes to waste. Such a situation not only leaves people hungry but also poses a challenge to sustainable environmental management and generates large volumes of waste that contain significant value. In order to capture this value, waste materials and products need to be separated and recovered into circular systems, which can contribute to the growth of the economy, job creation, climate change mitigation, and green growth. In places like Soweto Market in Lusaka, fresh fruits and vegetables such as cabbage, kalembula, lettuce, and tomatoes that contain a variety of nutrients and are beneficial to people experiencing micronutrient deficiencies are wasted on a daily basis raising concern over Zambia's capacity to preserve food for both consumption and export purposes.
In an attempt to address the problem, startups have emerged seeking not only to spread awareness about environmental problems but also to promote solutions that improve environmental quality and address the impact of climate change. One of these startups is "Bio Green Technology" based in Lusaka, Zambia.
As expressed by Niza Aritha Zulu from Lusaka, founder of the initiative:
I graduated from Zambia University with a degree in development and psychology.
During my final year in 2020, I participated with a team in a competition called the "Hult Prize." It is an annual competition where ideas are gathered throughout the year from university students after challenging them to solve an urgent issue facing the world. Our challenge was to come up with solutions for food waste with more sustainable solutions utilized into biogas generation.
We won the Hult Prize at Zambia University and then accelerated to London Portsmouth and when we returned in Zambia, we decided to start working with farmers because they actually produce a significant amount of food waste and are the backbone of society.
Bio-Green Technology is a youth-led startup that focuses on finding sustainable solutions to problems in the energy sector. Our main solution is a small-scale household biodigester. Organic matter from agricultural and household food waste biodegrades within the tank, and the resulting mixture is burned to produce biogas. This gas can be used to satisfy critical household needs such as cooking. Our technology embodies the idea of circular economy and green economy.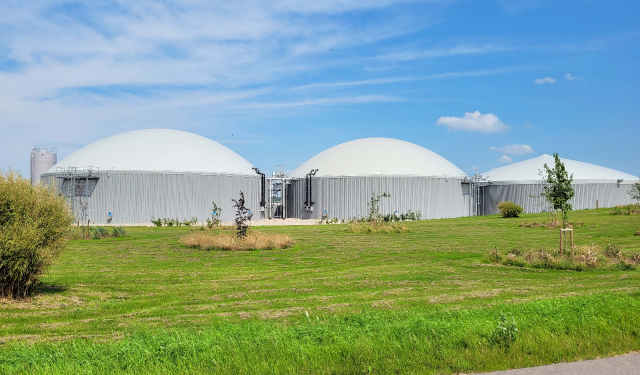 I work with farmers who are involved in aquaculture in the stream, where we came up with our device called "Febi Smart System". This system enables fish farmers to monitor water quality remotely. We decided to do this because fish farmers face many challenges in keeping their fish stock healthy, and they also face high mortality rates. Fish farmers need a lot of help, especially in Zambia's aquaculture sector, and we also help them produce their own instant months because we mostly rely on hydropower. When we started, in 2021, we didn't officially register the business, we registered it last year in 2022.
How the start-up promote environmental sustainability
We run trainings and workshops in small or micro markets, targeting SMS marketers. There are many misconceptions about climate change and global warming, so we aim to educate these marketers. Last year, we successfully trained 179 marketers on climate change deduction, adaptability, and biological construction using recycled buckets. This year, we targeted farmers and received support from the Aspire Institute. We trained over 130 farmers on biogas production using biodegradable waste from animals, family waste, and farmers' waste. Our project, Market Biogas Empowerment, aims to educate communities in Lusaka about the benefits of biogas as a form of renewable energy created by the breakdown of organic materials such as food waste. We hope to raise awareness about the benefits of biogas and its role in fighting climate change.
Recycling food waste: experience of entrepreneurship and environmental protection in Zambia