In Port Said the most famous integrated fish market in Egypt – The Port Said fish market is the most famous in the Arab Republic of Egypt. Because of the variety of species and the availability of fish in terms of quantity and quality. Also, the prices suit everyone, in line with the transactional spirit of the place. There are many fish markets in the coastal cities of Egypt.
Often there is more than one market in the same city. The most famous fish market is located in Port Said – Dist. El Arab – Canal Street Inner & Sabah.
The new fish market that ministers and senior officials are proud to routinely visit, was established as an European-style and high-end market offering excellent products and services, to cover the needs of 700,000 Port Said residents and thousands of national traders.
As for the market area, of 20,000 square meters, dedicates 760 square meters for administrative building was built, includes 104 Al Sariha (Small Scale Fishers counters) shops, which do not exceed an area of 10 meters each. Also 82 retail stores with an area of 20 meters each and 30 wholesale stores with an area of 40 meters each. Two large restaurants with an area of 100 meters each are dedicated for fast fish meals.
The market is equipped with all modern facilities and equipment for trade and logistics
Besides 6 car parks, it is the best place to buy fish. The vendors in the modern Port Said market are trained, specialized employees, facing a degree of awareness and skills to reduce problems in the market in terms of food security and management.
There are many famous fish markets in the coastal city of Port Said, so the competition is so high, to mention a few:
Ali Bin Abi Talib Market
Located in the Al-Zohour neighborhood, and it is a market that offers goods at a low price.
The market is very suitable for the middle and popular classes.
Port Fouad City Market
Located in the city of Port Fouad. It is a crucial positioned marketplace located to the other side of the Suez Canal respect Port Said.
Bazaar Market
Located in the East District. The historical fish retail facility represent an high-level market with high prices and high-end goods, aimed at the higher classes. This market was called the bazaar and most of its visitors were foreigners, in local times of English and French occupation, it still retains its charm in.
Qaboti Markets
These are low-priced markets that suit the economic conditions of the neighborhood.
In this context, it is the quality of the products and services offered that are a winning weapon and the new fish market in Port Said is a model to be considered. Fishery and aquaculture products come from all regions of Egypt, and in the market they find a matching point between supply and demand involving fishers, aquaculturists, wholesalers, fishmongers, consumers, it is at the place of valorization through processing and catering, so as to meet all consumer needs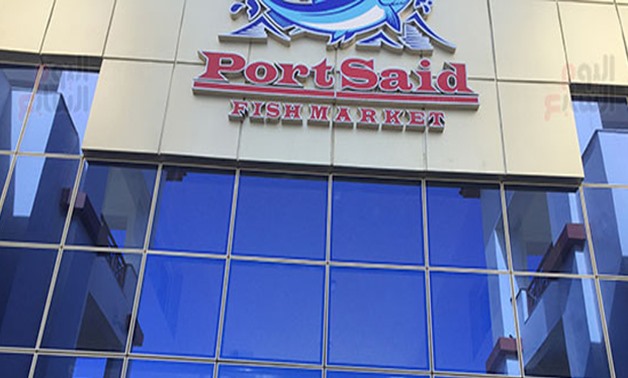 Some common fish prices in Port Said
There are many types of fish in Port Said market, according to its marine and fresh water sources, including the Red Sea products characterized by the multi-shaped and colorful fish. Here are the most important fish and their wholesale prices:
Tilapia: the price starts from 65 to 90 EGP (1,90 – 2,70 Euros)
Grey Mullet: called buri gets a price from 80 to 120 EGP (2,40 – 3,55 Euros) depending on their size. Also, the price depends by the daily demand of the fish restaurants and fermented fish producers.
European eel: the price starts from 90 EGP and go up to 180 EGP depending on the season (2,70 – 5,35 Euros).
Rabbit fish: the price ranges is from 100 to 160 EGP (3,00 – 4,80 Euros).
Sea Bream: called denis the price ranges is from 80 to 200 EGP (2,40 – 6,00 Euros).
Sea Bass: called qarous the price starts from 90 to 180 EGP depending on the size (2,70 – 5,35 Euros).
Meagre: the price ranges is from 80 to 160 EGP (2,40 – 4,80 Euros).
Shrimp: called gambari ts price starts from 120 and reaches 290 EGP (3,55 – 8,60 Euros). Besides the shrimp called Al-Qazzaz, the price is up of 300 EGP (9 Euros).
Red Mullet: the price of bourboni fish starts from 90 to 140 EGP (2,70 – 5,40 euros).
Flat fish: also called Moses and its price starts from 90 to 180 EGP (2,70 – 5,40 euros).
Many frequent visitors to Port Said confirmed that the fish market gained universal fame in the operational period, since was built, also as one of the most important service areas in which visitors go take visit, lunch after their tour of Port Said and as well as buying various types of rare fish at distinguished prices. The new fish market represent an integrated service souk for all the local people of Port Said and visitors. It also represent a large shift in the social system of public services provided to the local citizen.
Citizens from Port Said Governorate confirmed and recognize that the market was established on a modern vision, praising the preservation of the quality of a very perishable food: fish. But also they consider the high level of the operators of the market, as a result of its management through companies specialized in management, security and cleaning, supported by an integrated electronic system.
In Port Said the most famous integrated fish market in Egypt